Are you passionate about DIY solutions or simply want flooring that is simple, functional and attractive? Floating floor boards are a great solution for family homes, and can be installed by yourself or professionally done. At Giffards, we supply laminate, bamboo and floating timber floors in Hobart that easily fit within your budget.
Our floating timber flooring provides the stylish finish you would get with nailed down solid timber floors without the fuss, as individual panels simply slip into place. As floating floor boards are not secured to the substrate, it allows for movement and expansion with the room's temperature.
Massive Selection to Suit Your Needs
At Giffards Floorworld, we provide laminate and timber flooring in a selection of styles and colours to suit your needs. Whether you are looking to complete your entire home or a few sections, our affordable prices make it easier than ever.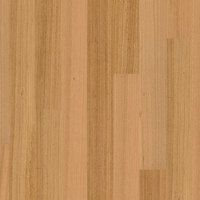 ** INSTORE SPECIAL**
Readyflor Quickstep Tasoak 1 Strip $99 per m2 (material only, underlay and installation extra)
ReadyFlor is the best-selling pre-finished timber floor in the country, using the finest hardwoods and eco-friendly resources to create a stunning finish. ReadyFlor solutions are easily maintained and offer great resistance to wear.
To learn more about this solution and why it is a great alternative to solid timber floors, simply get in touch with our team on 03 6278 1312. To see how affordable our products can be for your space, request a no obligation free measure and quote from our "get a quote" link.